Furnace Repair Questions and Answers
It's the time of year our furnace gets the most use, especially here in Woodbridge, VA. While every heating system is different, we're going to address some common furnace questions and answers as well as common furnace issues and possible solutions. If you are looking for professional furnace repair or furnace installation services in Woodbridge and the surrounding areas, call Walker at (703) 483-2400.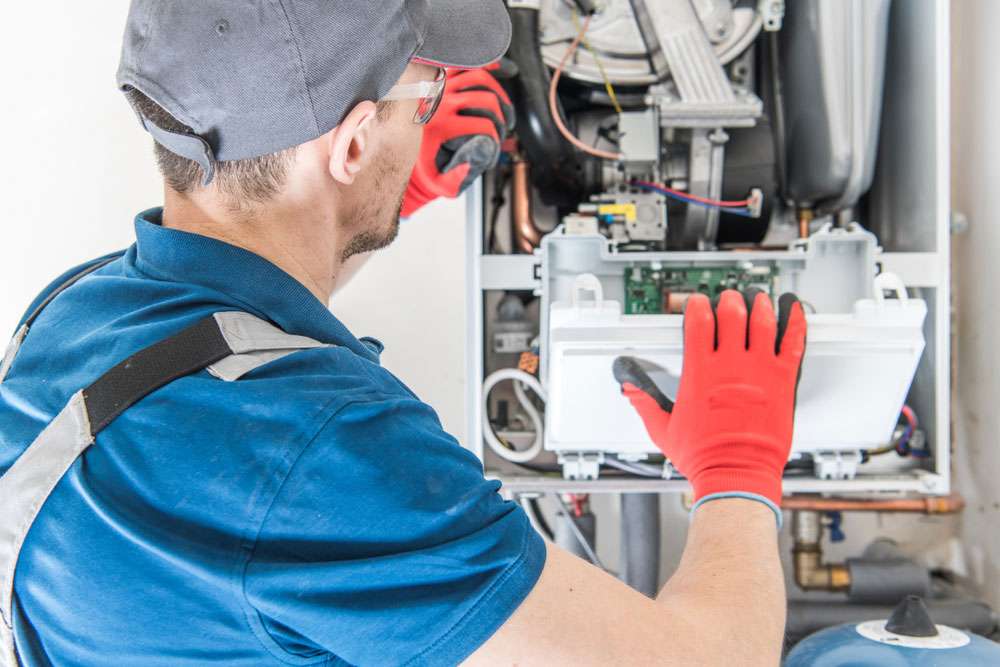 Q: How do I maintain my furnace?
A: Follow the guidelines and recommendations found in your manufacturer's manual. Every system is different but there are some general rules you can follow. Clear out any clogs or blockages in the filters and drains monthly. Always have a carbon monoxide detector in your home to ensure safety. Have a professional HVAC technician complete an annual maintenance check-up once a year.
Q: When should I call a professional for furnace repair?
A: Some signs you may need a professional HVAC technician to check your furnace are: a noticeable hike on your gas bill, unusual sounds, the smell of gas, uneven or ineffective heating.
Q: What is included in a furnace tune-up?
A: The Walker Heating & Air Conditioning furnace tune-up service in Woodbridge, VA includes:
Complete tune-up and adjustments
Comprehensive safety inspection
Clean blower cabinet and burner assembly
Diagnostics: air filter, thermostat, air vent, pilot, gas light inspections, etc.
Clean flame sensor and electronic ignition test & check
Temperature Rise, adjust air dampers, and check vents are unblocked
Inspect heat exchanger and CO levels
Check gas pressure and adjust if needed
Test blower and inducer motors, lubrication if needed
Tighten and adjust all high & low volt connections
Adjust airflow as needed for maximum efficiency
Professional services performed by a certified technician
Q: What are some common furnace problems and how to fix them?
A: Here are some common furnace issues and possible solutions:
Thermostat not working? Try changing the batteries, rebooting, or turning the breaker switch off for 30 seconds before turning it back on.
Dirty filter? An old filter can drive up your energy bill and cause a host of other issues. Remember to change your filter often; length varies by your unit.
Furnace not turning on? Check the emergency shutoff switch.
Furnace not igniting? Check the power, turn off the gas to the furnace, and remove the front panel to find the ignition sensor (usually near the burners.) Take a photo to remember how it's attached before removing the ignition sensor. Rub it with steel wool to remove residue, being careful to not damage it. Then put it back exactly as you found it and replace the panel before turning the gas back on. If you don't feel comfortable trying this, call Walker at (703) 483-2400.
When it comes to fixing any heating system issue, it is always best to call professionals. Tackling a small issue now or scheduling your annual furnace maintenance can make a huge impact on overall system health and save you a lot of money in the long run.
Our team of experts at Walker Heating & Air Conditioning is here for you. We service Woodbridge, VA, and surrounding areas. Call us at (703) 483-2400 for all your furnace and air conditioning needs.