AC Tune-Up Woodbridge, VA
Summer AC Tune-Up in Woodbridge, VA
At Walker Heating & Air Conditioning in Woodbridge, VA, we take pride in offering comprehensive AC maintenance services. Preventative maintenance like a AC tune-up is an essential part of keeping your AC running in top working condition all year long. With summer well upon us here in Virginia, it's the perfect time of the year to treat your AC right – the way you want it to treat you. In the summer months, our AC system is working overtime so it's extra important to take good care of it. Hot and humid days always come to a relieving end when you're cooling off in your comfortable, air conditioned home. But how do you avoid being stuck hot and sweaty from an unexpected breakdown in the middle of summer? The best way is to schedule your AC tune-up maintenance. Let's explore the ways a tune-up can help you avoid bigger issues down the road.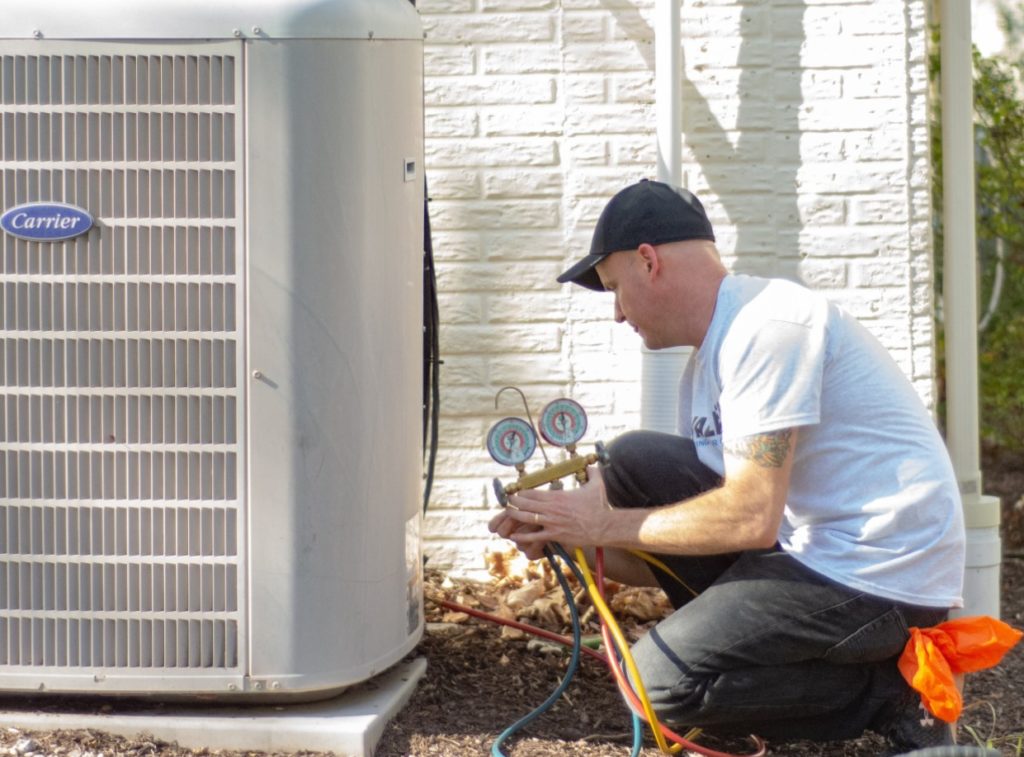 AC Maintenance Services
Maintenance is the key to keeping your AC unit running better, longer. Neglecting or ignoring a tune-up service for your unit increases the risk of costly breakdown, higher energy bills and an uncomfortable home.
Scheduling a regular maintenance service
protects your valuable investment. Replacing an AC unit because of neglect and lack of maintenance is not cheap. An AC tune-up is a small price to pay to avoid a more expensive repair or replacement in the future.
Complete tune-up and adjustments
Check refrigerant levels
Test and check condenser motor and compressor
Motor lubrication if needed
Comprehensive safety inspection
Condenser coil clean
Clean condensate drain if accessible
Check evaporator coil if accessible
Tighten outdoor disconnect and fuses
Diagnostics: filters, control board, thermostat
Tighten all low voltage connections
Check and Test Capacitors and connections
Delta T temperature split
Adjust dampers and check supply and return vents
Inspect blower cabinet for cleanliness
Professional services performed by a licensed technician
Is Checking the AC Important?
Maintaining and cleaning your HVAC system is not just beneficial for the system itself, it's also good for you and your family. Cleaning the essential parts of the air conditioner is important in keeping your family safe and healthy – minimizing dust, dirt and other particles. Keep your air clean with a summer AC tune-up. When your AC breaks down in the middle of a hot summer day, you'll be wishing you scheduled your preventative service earlier. So don't wait. If it's time for your annual maintenance, get in touch with our HVAC pros for a $79 tune up. Call Walker Heating and Air Conditioning at
703-483-2400
to schedule a visit or visit our
contact us page
.